What is the Curly Girl Method / CGM?
A hair care routine for natural hair to bring out beautiful, defined, bouncy curls or waves by using gentle, clean hair products that focus on moisture.
Who is it for?
Anyone who has wavy, curly or kinky hair and wants to wear it that way, even if it was damaged by chemicals or excessive heat, this is the routine for you to bring your curls / waves back naturally.
Rule #1:
Switch to clean products that contain water-based ingredients! Avoid sulfates, silicones, parabens, mineral oils & drying alcohols.
Sulfates (typically found in shampoos) are very drying and harsh on the hair which leads to issues like frizz and breakage. Silicones (typically found in conditioners + stylers) coat the hair strands with a layer making the hair appear silky but in reality blocks all moisture & nourishment from being absorbed, leading to dry, weighed down hair with major buildup. Our hair has to be free from heavy buildup in order to absorb all the moisture and nourishment to stay healthy.
Check if your current products are Curly Girl Approved by copying their ingredients from the manufacturers website & then pasting them on curlsbot.com or isitcg.com.
Rule #2:
Commit to going heat-free & chemical-free!
No more hair coloring, keratin treatments or heat. You need at least 3-6 months where you will go 100% heatless and wear your hair natural. The longer the phase, the faster you will get your bouncy curls or waves back. This phase is called a Transition Phase. Getting a hair cut to remove damaged hair ends is a good start. This is very important, you can go back to coloring or using heat a few times a year after you finish transitioning and after your hair is healthy.
Rule #3:
Switch to microfiber towels and silk pillowcases!
Regular terry towels and cotton pillowcases absorb moisture from the hair causing dryness and frizz.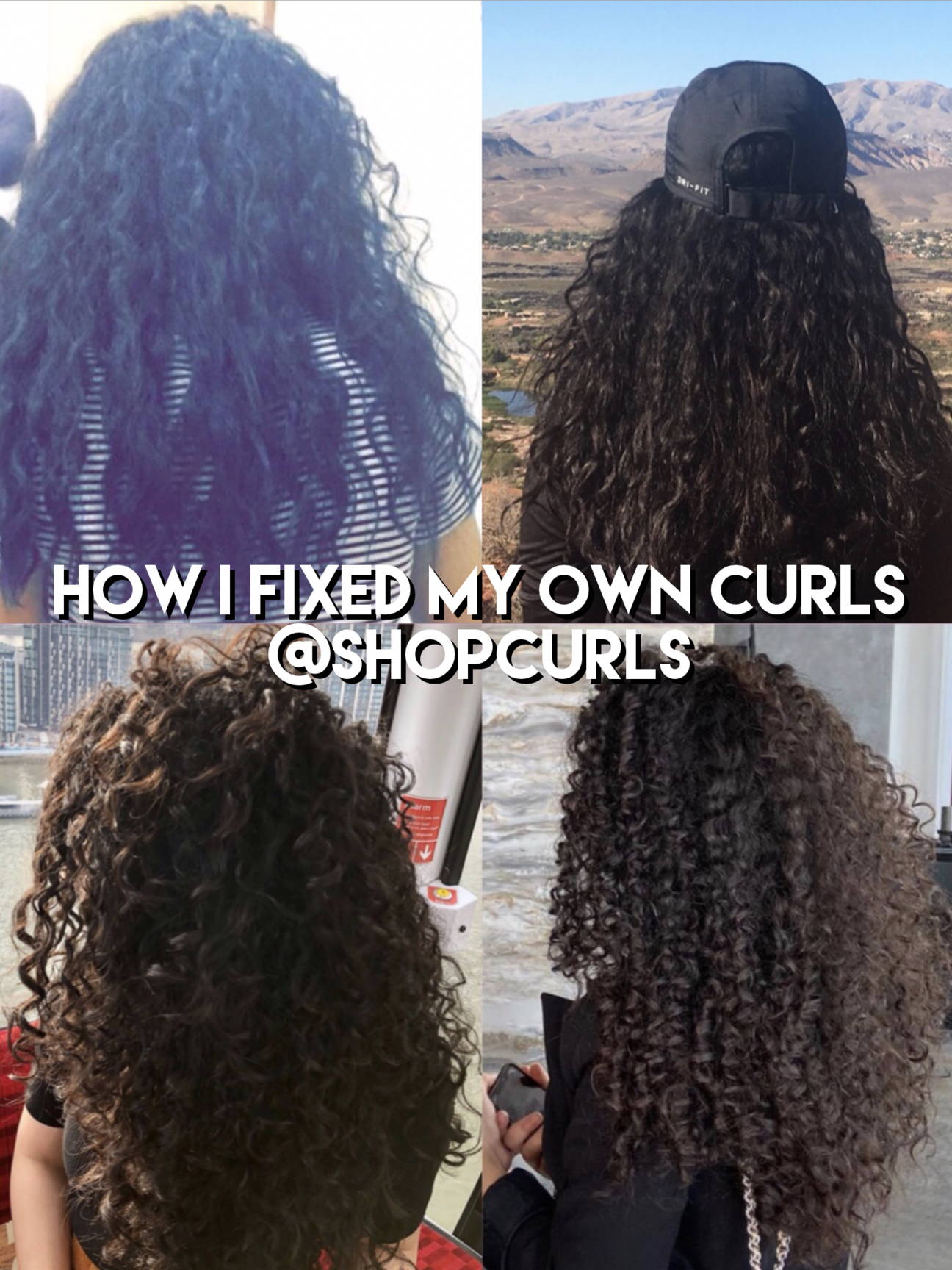 Congratulations on deciding to start your CGM Journey!
Click below to proceed to the next section to learn more about your hair!